We deliver Free of Charge for all bookings over 4 days to most suburbs of Melbourne including Avalon Airport.  Fees apply for less than 4 days hire.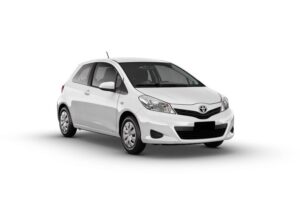 Hiring a rental car from Melbourne Tullamarine Airport with Turnbull's Hire is an affordable and reliable way to hire. Our fleet of small economy, SUV and large intermediate cars offers a vehicle type suitable for your personal transportation needs.
Turnbull's Hire offers some of the cheapest car rental rates in Melbourne. Compare our discount rates with those of other rental companies operating from Tullamarine Airport- you won't be disappointed!
For the best service and economical rates contact the friendly staff at Turnbull's, a trusted name in Melbourne car hire.
We have vehicles to suit everyone's needs but our most popular small and intermediate cars include: Toyota Yaris, Toyota Corolla, Rav4, 7 Seater Kluger and 8 Seater Carnival. These vehicles will come with unlimited km's up to 14 days.
You can hire any of our vehicles for any duration from our Tullamarine Depot located at 39-41 Freight Road Tullamarine.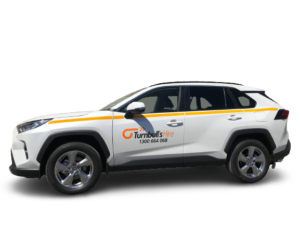 Are you located in Melbourne CBD and don't want to travel to the airport? We can deliver any of our vehicles to the Docklands free of charge for a hire of 4 days or more. This is one less thing you need to think of while organising your trip. Please see our Free Delivery under Special Offers for further information.
Book online with our Quick Quote & Booking Form, or simply call 1300 664 068 to speak to our friendly staff.