There are many things to see and do in Sydney with your Turnbulls Hire 12 Seater Mini Bus.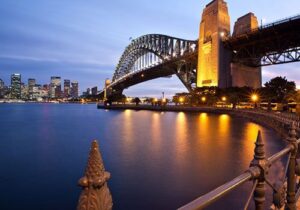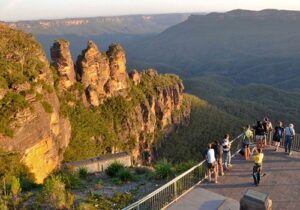 Enjoy a family outing, group adventure or team building exercise. Our 12 Seater Mini Bus can be driven on a standard car licence so there is no excuse not to organise your adventure with Turnbulls Hire today.
For the thrill seekers visit Sydney's highest open air attraction, Skywalk. The Skywalk is exactly twice the height of the Sydney Harbour Bridge. At 268 meters high you will have an amazing birds eye view of Sydney.
Sydney Harbour Bridge Climb is a breathtaking and unforgettable adventure. Enjoy one of the world's most spectacular views with a group of friends or a team building exercise. Overcome your fear of heights, remember you only live once!
Are you looking for something a little less adventurous? Take a drive in the mini bus to visit Mrs Macquarie's Chair also known as Lady Macquarie's Chair to one of the best vantage points in Sydney. The spectacular view of the Harbour all the way to the mountains is only a short drive from Sydney CBD.
Bondi Beach has something to suit everyone, from its sand and surf to cafes and scenic walking and running tracks. Between May and November you might be lucky enough to spot a minke whale during its migration season.
If you would like to get out of the hustle and bustle of Sydney why not take a drive in the 12 Seater Mini Bus to the heritage listed Blue Mountains. Visit one of the many lookouts, parks and reserves or go bush walking.
After a day full of adventures you will be ready to sit back and relax and treat yourself to Sydney's finest food and wine from many stunning locations. You will never be short of inspiration of where to eat and drink in Sydney.
Hiring a 12 Seater Bus from Turnbulls Hire has never been easier. Contact our friendly staff today to book in the bus for your next adventure.