Turnbulls Hire specialises in current model 4WD's rental.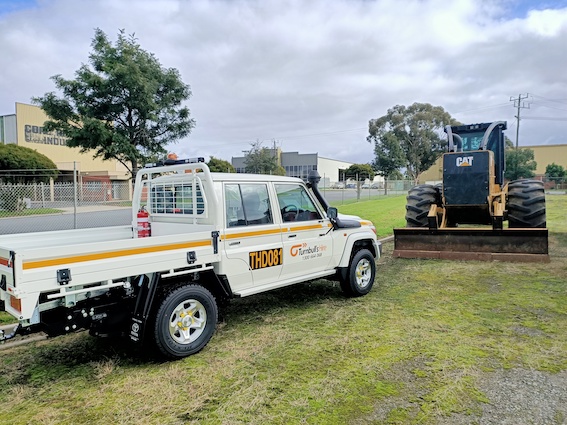 Our  " Construction spec "  4wds include:
Toyota Landrcruiser Trays
Toyota 10 seat Troop Carriers,
Toyota Hilux 4X4 Dual Cabs
Toyota Prado wagons
Toyota Fortuna 7 Seat
Toyota AWD Rav4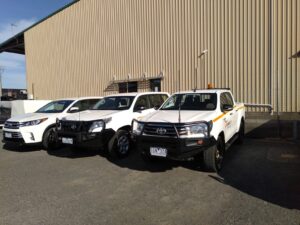 Turnbulls also has a wide selection of Furniture Trucks, Tray Trucks and 7, 8, 12, 22 and 25 Seater Mini Buses.
Our construction spec vehicles are fitted with everything you need. From High Mount Tail Light , flashing light and reverse beeper. Fire extinguisher, first aid kit, All terrain tyres, UHF radios, Reflective Tape , Wheel Nut Inductors .
Most of our 4wds are basic Mine spec – However as every mine has different equipment requirements , please call to discuss the specifications .
For example :
LOY YANG MINE SPEC
BMA SPEC
SANTOS SPEC
Canopies, ladder and roof racks are available upon request .( Long Term only )
Turnbull's Hire also have mine approved 4 wheel drive vehicles that have been specifically modified for the mining industry. These include coated exhausts, Roll Over Protection (ROPS) and specialised trays and bodies for BMA, Santos, Rio Tinto or Newmont Compliancy.
We service many Mining and Construction industries throughout Australia.
We are able to deliver to anywhere in Australia for all long term bookings. So why pay too much or hire anywhere else for your 4X4 hire needs?
For all your fleet and leasing needs, call us to discuss the variety of options available to best suit your needs.
Turnbull's Hire, get good old personal country service, no matter where you are.