Wanna get away from it all? Don't have a 4WD but want to go bush? Turnbull's Hire has come up with a perfect package.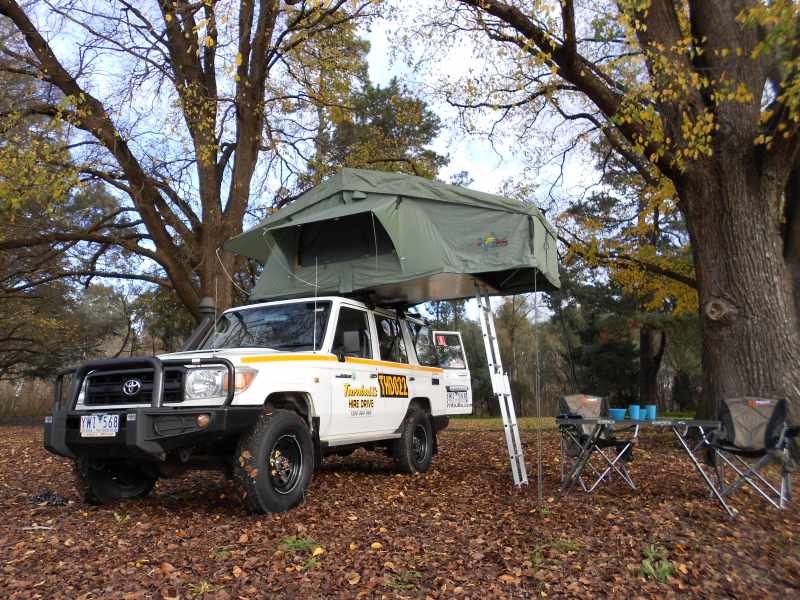 As with all our hires, our vehicles can be delivered to most of the Melbourne area for bookings of 4 days or more.
Our team will run you through the operation of the 4WD plus all the camping equipment to ensure that your trip away is as enjoyable as possible.
This package is also available in Darwin during the dry season from May to August each year. Other times of the year will depend on demand and circumstance, however feel free to call us to find out how we can help you plan your Northern Australian Adventure.
To obtain a quote please call our friendly reservations team on 1300 664 068.
4WD + ROOFTOP CAMPER PACKAGE DETAILS
A fully equipped 4WD + rooftop camper which sleep 4 people comfortably.
Standard inclusions
Roof top tent to Accomadate 2 people
Portable Cooker – Single Burner
Butane/Propane Gas (4Pack)
Bifold Table
Oztent Dome Tent with Self Inflating Mat – Single x2
Chairs x 4
Wash Basin
Solar Shower
Sleeping Bag x 4
Self Inflating Pillow x 4 Pillow Cases x 4
Cooking Utensils, Crockery, Cutlery & Tea Towels for 4 people
20Lt Jerry (water) Container
Primus Nova Max 400 Rechargeable Lantern
Recovery Kit (Shovel/Snatch Strap, Shackles)
Collapsible Water Container
Mallet/Hammer
Engel 40 lt Fridge
Additional Spare wheel/tyre
High Lift Jack
Spares- Belts / Filters
Additional items available on request .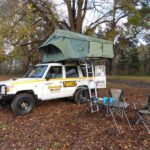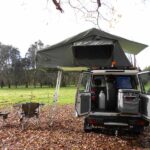 Camping Equipment Checklist
Turnbull's Hire has come up with a list of items that you may consider before heading off on your holiday.
Our advice is to plan to arrive a day early, so you have time to go shopping for food and essential supplies.
You must first consider that the available space remaining in the back of the vehicle is very limited. They are already loaded with a lot of camping equipment, so please pack light.
Everyone has their own ideas of what and what not to carry when going away camping. Our list is purely a guide. Download our Camping Equipment Checklist;
STARTER PACKS
Optional Starter Packs we can supply to assist your camping adventure;
Kitchen Pack
BBQ Pack
Laundry Pack
Contact Turnbull's Hire today on 1300 664 068 for more details!