Planning a holiday away to Victoria's Snowfields at Mt. Hotham, Falls Creek, Mt. Buller or Baw Baw? Maybe even the New South Wales Ski Fields ? The snow season is soon approaching. Plan a trip with us to the SnowFields.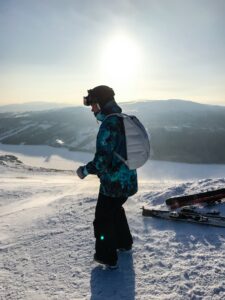 Our 4 day Mini Bus rental snow package is Sydney & Melbourne's cheapest Mini Bus deal!
Grab your Family & Friends and take advantage of our Snow Specials for 2023!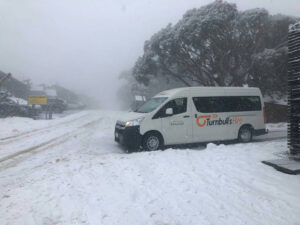 MELBOURNE'S CHEAPEST
MINI BUS DEAL!
Hire a 12 Seater Mini Bus for just $660 for 4 days!*
*Our 4 day Mini Bus rental snow package includes 800kms allowance and is GST inclusive.
This Package is available from our  Tullamarine and Avalon Airports, Pakenham, Traralgon, Sale and Yarram depots.
We can provide delivery to most Melbourne suburbs FREE OF CHARGE. If you are Flying into Essendon Contact us for Information.
Exclusive to Turnbulls Hire .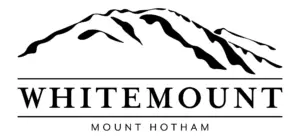 Luxury Accommodation at Mt Hotham, with onsite undercover parking ( Our 12 seater minibuses fit in the garage )  .
The Ultimate Luxury Getaway at Hotham Heights
Whitemount Luxury Accommodation .
For more details,  enquire directly with the friendly Whitemount staff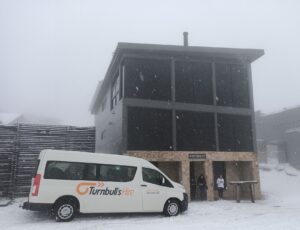 2023 Victorian Depot Snow Specials!*
(Snow Specials available from the 06th of June to the 1st of October 2023)
5 SEATER TOYOTA RAV4 2WD
Please call for a snow special quote*
*Minimum 4 Days applies to Melbourne Suburb Free Delivery bookings. Unlimited kms up to 14 days.
7 SEATER TOYOTA FORTUNER 4WD
Please call for a snow special quote*
*Minimum 4 Days applies to Melbourne Suburb Free Delivery bookings. Unlimited kms up to 14 days.
8 SEATER KIA CARNIVAL
Please call for a snow special quote*
*Minimum 4 Days applies to Melbourne Suburb Free Delivery bookings. Unlimited kms up to 14 days.
VOUCHER!
2023 SNOW RENTAL GEAR DEAL

WE RECOMMEND HOYS WHEN TRAVELLING TO THE VICTORIAN SKI FIELDS

Hoy's are a family owned business operating in the Mt. Hotham district for over 80 years with 5 centrally located hire outlets offering highest quality snow equipment & local friendly service.

For 2023 Turnbull's guests can receive 20% off all Ski and Board packages at any Hoys 5 Rental shops.

OR Upgrade to 30% off all Ski and Board packages if you prebook & prepay 72 hours in advance with Hoys.

Book before June 1st to receive an additional 5% on most rental items

Epic Pass season holders discounts through new Hoys Epic booking portal – lowest rates on offer.

Free Day Deal – 5th consecutive days rentals free.

We recommend hiring your chains from Hoys Harrietville to take advantage of their amazing FREE mobile chain fitting service on the way up the mountain on the Harrietville approach.

Hoys chains can also be hired through Hoys new Omeo Ski Shop at 150 Day Ave (Main St – opposite the Omeo Foodworks).
Getting to the snowfields!
We have also compiled a small list of facts to make getting to the Snowfields easier and cheaper than you expected.
Hiring from Turnbulls Hire is not only cheaper, but much more flexible. This allows you to travel on the dates and at the times you want. Stop when you want, go sightseeing and have the flexibility to travel between resorts.
The advantages of hiring with Turnbulls Hire are never-ending.
Snow Chains
All snow resorts in Victoria require you to carry snow chains, regardless of your vehicle or no matter how good the conditions are. Snow chain requirements may vary between 2-Wheel Drive (2WD) and 4-Wheel Drive (4WD) and All-Wheel Drive (AWD) vehicles, as each of these types of cars react differently to snow and icy road conditions. Snow chains can be hired from any of these towns on your way to the Snowfields. Mansfield, Omeo, Bright, Harrietville, Erica and Rawson.
We recommend using Hoys Ski's for all your snow chain needs!  (Please see details above)
Mt Hotham
To get to Mt. Hotham from Melbourne there are two options.
You can take the Hume Highway to Wangaratta, and then the Great Alpine Road via Bright and Harrietville. Travel time is about 4.5 hours.
There is also the way along the Princes Highway to Bairnsdale, and then on the Great Alpine Road via Omeo and Dinner Plain. This way is a bit more 'scenic', taking about 5.5 hours.
Accommodation is available on the mountain or 5 minutes away at Dinner Plain. Omeo which is about 40 minutes away has a variety of Hotel and Pub style accommodation available.
More information is available at www.mthotham.com.au
Falls Creek
The road to Falls Creek from Mount Beauty gently winds uphill for 32 kms, so take your time and please drive carefully.
No petrol is available at Falls Creek so make sure you fill up before you come up. In winter, diesel vehicles should fill up with Alpine Diesel from Mt Beauty or other local suppliers to ensure their vehicle works correctly in the cold conditions. Travel time is about 4.5 hours.
More information is available at www.fallscreek.com.au
Mount Buller
Only 250kms north east of Melbourne is the most accessible snow resort in Australia, Mt. Buller. Accommodation options are varied. You can either opt to stay on the mountain or travel up from Mansfield. Travel time is about 3 hours.
More information is available www.mtbuller.com.au
Mt Baw Baw
Mt. Baw Baw is the closest Ski Resort to Melbourne. Travel time is about 2.5 hours. Reaching Mt. Baw Baw from Melbourne is easy. Simply take a short drive along the Princes or Warburton Highways and follow the signs.
There is also an alternative route that takes the Princes Highway to Moe. Then turn left onto the road to Erica. You can get snow chains here. Five minutes out of Erica is the new South Face Road. It is unsealed, but it provides all weather access without steep gradients or sharp hairpin bends. This takes about 30 minutes, but takes you straight to the main gate.
More information is available www.mountbawbaw.com.au
If you would like to reserve a vehicle now, please call 1300 664 068 and speak to our friendly staff. Snow specials are not available for online bookings.